–News Direct–
BioLumic, an agricultural biotech startup, announced today grant funding from the Bill & Melinda Gates Foundation to use the companys proprietary ultraviolet (UV) light seed treatment technology to enhance the crop performance of rice – specifically Direct Dry Seeded Rice (DDSR), rice grown using sustainable practices.
Rice stands as a vital staple crop for more than half of the world's population, primarily grown by smallholder farms. In India, a nation accounting for nearly one-fourth of global rice production, water-intensive flooded rice cultivation presents an increasing environmental and economic burden, contributing to groundwater depletion, methane emission, air pollution from straw and residue burning, yield limits and labor unsustainability.
Increased transition to DDSR, where rice seeds are planted directly into the soil rather than grown as seedlings and transplanted into flooded fields, would substantially improve the environmental impact and profitability of global rice production.
However, the risk of poor crop establishment, increased weed management and reduced crop performance has jeopardized farmer adoption of DDSR. To solve these challenges, BioLumics UV light activation approach will be deployed to rapidly unlock essential plant traits, including uniform and early rice seedling growth, weed competitiveness and drought tolerance. The treatment process takes only minutes to complete and is easily scalable.
The program is focused on the Indo Gangetic region of India, which grows rice for over a half a billion people.
BioLumics light treatment technology supercharges rice seeds for DDSR production by activating the plant growth traits that smallholder farmers need to transition away from water-intensive rice cultivation without risking crop failure, said Steve Sibulkin, CEO of BioLumic. Thanks to the forward thinking and generous grant from the Bill & Melinda Gates Foundation, BioLumic can help tip the scales in favor of sustainable rice cultivation with a global impact on food security, climate risk mitigation and subsistence gains for smallholder farmers.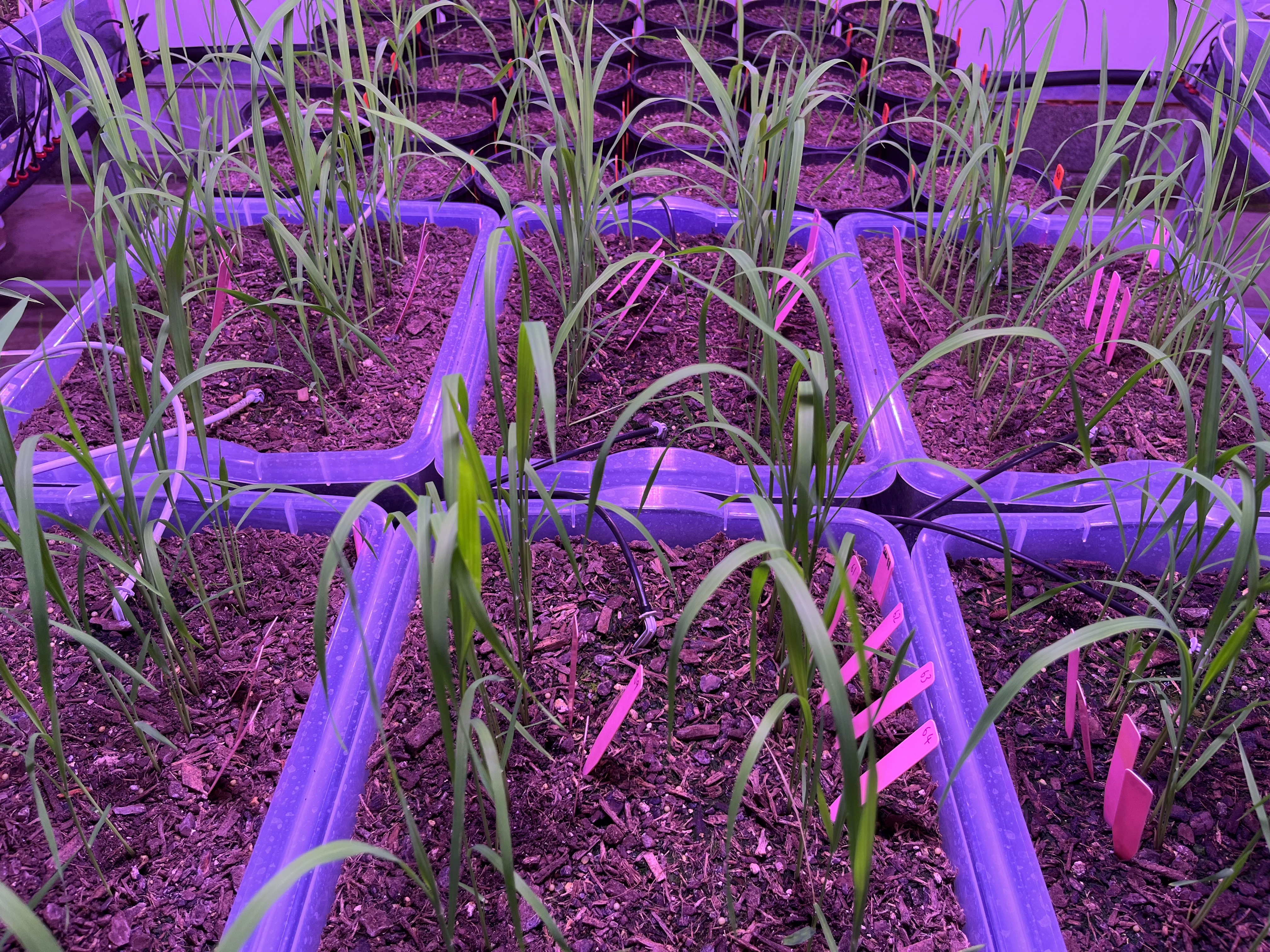 Backed by two decades of scientific research and field validation, BioLumics UV Light Signal Recipe platform utilizes precisely targeted light spectrum exposure to regulate genetic expression in seeds and young plants without resorting to genetic modification, chemical inputs or time-intensive breeding. BioLumics light treatments have demonstrated heightened plant resilience, enriched root growth, enhanced crop quality and the potential for large double-digit yield gains, including reaching yield increases of 15% in corn and 12% in soybeans in U.S. trials.
Biolumics light treatment science is the first of its kind in the world, said Jason Wargent, Ph.D., Chief Science Officer and Founder of BioLumic. By giving seeds precise programs of light, we can biologically activate processes in plants that can dramatically upregulate crop performance. Through this breakthrough biology, we can instruct plants to be productive in ways that has never been possible before, with the potential for transformative impact on global food production.
The project will begin this year and continue through mid-2026. To learn more about BioLumics unique light treatment technology and application to a variety of crops, visit BioLumic.com.
Founded in 2013, BioLumic is a New Zealand and U.S.-based agricultural biotech company that programs plants and seeds with light to unlock growth, quality and health. The company's Light Signal Recipe platform combines biological data, plant science, and genetic marker knowledge to mediate genetic expression with a one-time application of light signals. BioLumic's Light Treatments are scalable and require no chemical application, genetic modification, facility expansion or large input costs. Programming Plants with Light. Contact us at www.biolumic.com or email to info@biolumic.com.
Contact Details
AgTech PR for BioLumic
Jennifer Goldston
Company Website
View source version on newsdirect.com: https://newsdirect.com/news/biolumic-to-unlock-sustainable-global-rice-production-with-light-treatments-for-seed-163370551
BioLumic
COMTEX_440973066/2655/2023-09-26T08:29:33
Disclaimer: The views, suggestions, and opinions expressed here are the sole responsibility of the experts. No Emerald Journal journalist was involved in the writing and production of this article.