Elite 100 Agents is solving consumer problems by connecting them to thoroughly vetted real estate agents across the United States. The online real estate agent directory has a strict vetting process that ensures only the best of the best agents are listed.
Buyers and sellers often run into challenges in identifying the best real estate agents for their needs. This problem is what Elite 100 Agents is tackling with its vetted real estate agent directory. The online directory identifies the top 1% of real estate agents across America, thus guaranteeing improved customer experience and satisfaction.
By creating its highly competitive and contested real estate directory, Elite 100 Agents has been able to stiffen the competition for quality and customer experience in the real estate sector and among its professionals. Its thorough vetting process also ensures that only the best agents are admitted and listed in its directory.
The Elite 100 Agents' spokesperson, describing the organization, said: "Elite 100 Agents is a private organization that recognizes the top Real Estate Agents in the United States. The organization was formed to assist the general public with selecting from the most successful real estate agents with proven track records instead of relying on a neighbor or acquaintance to make a recommendation."
As a private organization with the understanding that scarcity improves quality, Elite 100 Agents has limited its listings to just 100 real estate agents across the United States. This discerning selection process underscores the prestigious nature of their recognition, as they have chosen fewer than 1% of all realtors nationwide. This achievement places these elite agents on a distinguished pedestal, serving as a catalyst for others within the industry to enhance their own quality and professionalism.
With their top 100 real estate agent listing, buyers can rest assured that they'll get all the help needed to purchase their first home and be happy with the outcome. Sellers can also rely on thoroughly vetted realtors to do their due diligence to ensure their homes sell faster and at a good price point.
Welcoming realtors and customers to use their website, the organization noted that clients (whether buyers or sellers) can search for the best realtors around them simply by using their easy search tool. The tool allows users to search for an agent's name or location. The agent name search is perfect for clients who are in the process of hiring a real estate agent but wish to confirm whether they are inducted into the league of the top 1% in their industry. Those starting the real estate search process can use the location filter to search for listed agents within their area.
On the other hand, the organization extends a welcoming invitation to real estate agents and agencies who believe they meet the criteria of being within the top 1%. Those agents and agencies can get in touch with Elite 100 Agents to begin their vetting process. The organization will ensure that all requirements are met before realtors or their agencies are allowed into the top 100 spots.
Visit Elite 100 Agents' website to search for a vetted realtor or to begin the vetting process as an agency. The organization can be reached via phone at (800) 681-9489. Elite 100 Agents is located at 66 West Flagler Street, Suite 900, Miami, FL, 33130, US.
Media Contact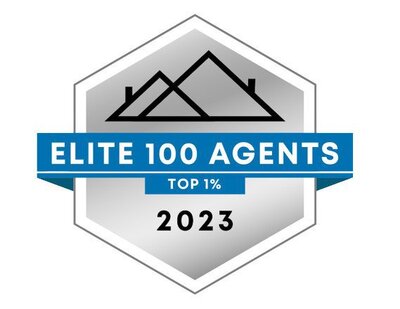 Company Name
Elite 100 Agents
Contact Name
James Espinoza
Phone
(800) 681-9489
Address
66 West Flagler Street, Suite 900
City
Miami
State
FL
Postal Code
33130
Country
United States
Website
https://elite100agents.com/

COMTEX_440975905/2737/2023-09-26T09:11:42
Disclaimer: The views, suggestions, and opinions expressed here are the sole responsibility of the experts. No Emerald Journal journalist was involved in the writing and production of this article.