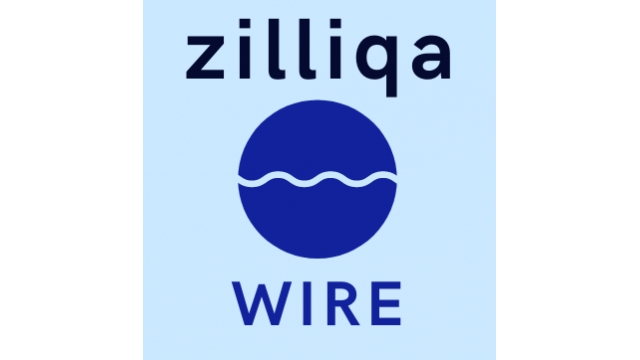 The new site covers all things Zilliqa, an emerging name in decentralized app development. Zilliqa is building a new platform for the creator economy and for the NFT market, and ZilliqaWire will be there every step of the way to keep interested parties updated on the growth of the Zilliqa community.
To learn more, visit https://zilliqawire.com
ZilliqaWire is the newest hub for the burgeoning Zilliqa community, a collective of developers, investors, and crypto-hounds devoted to spreading the word about this exciting new project. The stories published on ZilliqaWire are directly from this community, featuring price-point analysis, project development updates, and much more.
DApps, or decentralized apps, form the basis of the Zilliqa project, and have a massive range in terms of industry applications. DApps can be used to maintain medical records, facilitate secure transactions, and overall create a safer online environment. By controlling private data in a decentralized way instead of routing it through an ISP, data can be transferred securely without interference from bad actors.
One major promise that Zilliqa makes that many find particularly appealing is the pledge to be environmentally sustainable, as it uses a proof-of-stake model, rather than the more harmful proof-of-work option. They have also garnered praise for allowing the community to have a say in the direction of the project.
ZilliqaWire recently reported on the partnership between Zilliqa and UFF Sports, an NFT project hoping to facilitate revenue generation based on digital careers in the fantasy sports space. Partnerships like this show off the diverse applications of Zilliqa as it continues to expand into new, uncharted territory. Read more here: https://zilliqawire.com/cudos-and-sports-nft-project-uff-sports-announce-partnership-will-build-on-zilliqa-bitcoin-com
Zilliqa's native token, ZIL, is a major topic on the ZilliqaWire site, as it is the major financial engine behind all Zilliqa-based DApps. Tracking the movement of the token's price is not only a good way to track the popularity of the project, but also a good way to determine its role in the larger crypto ecosystem.
ZilliqaWire's stated mission is to provide thoughtful, well-researched reports on the current status of the Zilliqa project for investors and community members alike. Their coverage is top-of-the-line, and continues to be the premier source for all things Zilliqa.
Read more at https://zilliqawire.com/token-swap-dapp-zilbridge-enables-erc-20-zil-holders-to-swap-for-native-zil-in-tutorial-zilliqa-blog
Disclaimer: The information provided on this page does not constitute investment advice, financial advice, trading advice, or any other sort of advice and it should not be treated as such. This content is the opinion of a third party and this site does not recommend that any specific cryptocurrency should be bought, sold, or held, or that any crypto investment should be made. The Crypto market is high risk, with high-risk and unproven projects. Readers should do their own research and consult a professional financial advisor before making any investment decisions.
ZilliqaWire
ZilliqaWire
https://zilliqawire.com/
Milford, Massachusetts
Milford
United States
COMTEX_400366033/2764/2022-01-11T12:44:40
Disclaimer: The views, suggestions, and opinions expressed here are the sole responsibility of the experts. No Emerald Journal journalist was involved in the writing and production of this article.